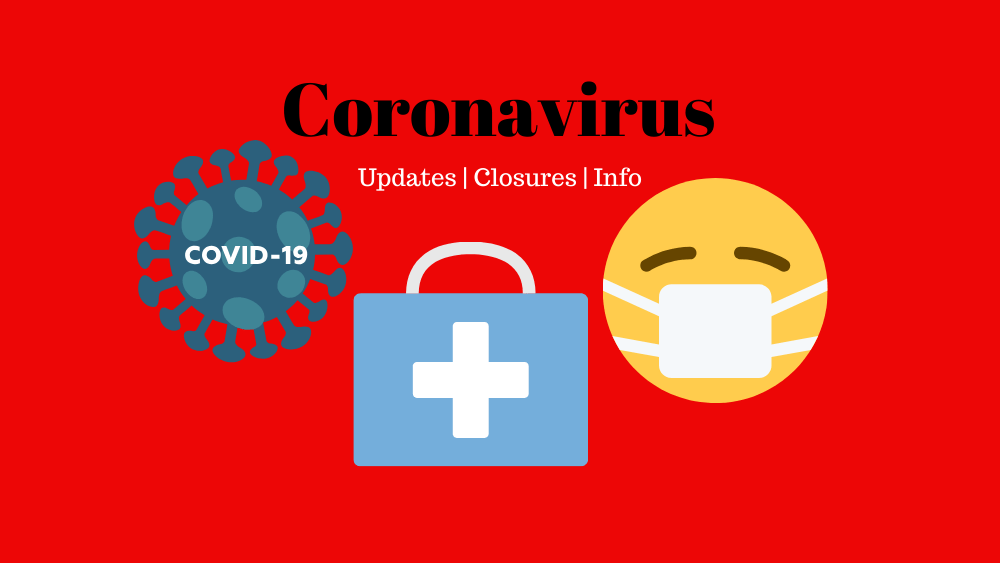 GENERAL INFO:
COVID-19 (Coronavirus) Advisory: If you believe you have been exposed to COVID-19 or are experiencing symptoms, please do NOT go to the Emergency Department, a health care facility/clinic or the health department to seek testing or treatment. You need to self-isolate and call your primary care physician, contact 68Nurse or see a provider via the BasinMD app to seek guidance. For more information, please visit https://www.cdc.gov/coronavirus/2019-ncov/index.html and https://dshs.texas.gov/coronavirus/.
As of 4pm Monday 3/16, President changes mass gathering number to 10 in light of coronavirus. More here.
ODESSA:
During this school closure, ECISD is making breakfast and lunch available each day to students who need it. This will start with lunch on Tuesday, March 17, at 11:30 a.m. Breakfasts will be on Wednesday.
Breakfast service will run between 7:30-9:00 a.m.
Lunches will be served between 11:30 a.m.-1:00 p.m.
Meals will be available at every school, except the two early college high schools and the Alternative Education Center.
For additional info, visit the ECISD Facebook page, or the ECISD website.
From the Odessa American: All scheduled Odessa Municipal Court appearances including open court, pre-trials, jury trials and bench trials have been cancelled for the months of March and April. This includes jury duty. Those who are issued citations or have questions about existing citations may call the Odessa Municipal Court at (432) 335-3300.
Mission Fitness at the MCH Center for Health and Wellness will be closed on Tuesday through March 30th at
the direction of Medical Center Hospital. At that time, we will reassess the situation to determine how to proceed moving forward.
MIDLAND:
Midland ISD Child Nutrition Services (CNS) will provide free breakfast and lunch to any MISD students during the weeks of March 16 and 23.
⏰ Breakfast available: 7:30 to 8:30 a.m. at the following locations
⏰ Lunch available: 11:30 a.m. to 12:30 p.m. at the following locations
✳️ You do not have to be on free or reduced lunch to receive a meal.
✳️ You may pick up a meal from any location. You do not need to go to your home campus.
✳️ Meals are grab-and-go. Please walk or drive up to the location.
For locations and details, visit MISD on Facebook or the MISD website.
The Midland County Horseshoe Arena has announced they will be canceling or postponing all events for the next 30 days.